Term 3 - Week 10 (15th September)
Student Protection Contacts
Mrs Alice Lucas Miss Allison Campbell Mrs Charlie Barrett
Mrs Sarah Jackman Mr Tyronne Maher
From The Acting Principal
As this is the final newsletter for the term and my last newsletter for this year, I would like to take this opportunity to thank the Sacred Heart School and Parish for welcoming me into our wonderful community. Thank you to 2A and Miss Brac for dedicating their Assembly prayer to me! It's been such a testament to our strong sense of community here at Sacred Heart that students, parents and grandparents have gone out of their way to wish me well as I enjoy my last days here at school before commencing Parental Leave.
I wish you and your families an enjoyable and safe holiday and Sacred Heart will look forward to seeing you all back for the final term of 2023. Don't forget that Monday 2nd October is a Public Holiday, therefore, school will resume on Tuesday 3rd October.
Student Representative Council (SRC)
This week we launched our intentions to start a Student Representative Council (SRC) here at Sacred Heart! This is an initiative of one of our School Captain's, Alex Alston, as he had set the goal of increasing student voice as his main goal for the year. Our Year 3 – 6 students gathered for an information session and then students were able to nominate to be an SRC representative for their class. The next step for the students who nominated will need to prepare and present a 1 - 2 minute speech to present to their class in the first week of Term 4. The classes will then vote 2 representatives and those students will be inducted with our two school captains at our Week 2 Assembly. Parents of the SRC representatives will be notified so you're invited to attend the Assembly. The SRC will meet once per month to table ideas to make our school better or raise concerns that each class may have and discuss ways of solving these problems. Next year, it is envisaged that we will call for new SRC representatives and repeat this process to elect our 2024 Semester One SRC Council. I would like to thank Alex and Noah from Year 6 for being determined to get the dream of an SRC off the ground and I can't wait to hear about the wonderful initiatives that the SRC will put into place.
Christmas Concert
Please save the date for our 2023 Christmas Concert. This is always one of the highlights of the year! Thank you to our Parent Engagement Network (PEN) for organising the food stalls, live music, writing to Santa to ask if he would be available to make an appearance and ensuring no one will go hungry or thirsty on the night! Thank you also to our wonderful Music teacher, Ms Cherie Runciman, for all her efforts to plan and prepare the students for the Christmas Concert. Please date claim Tuesday 28th November in your calendars as it really is a great night out to get in the spirit of Christmas!
Mrs Alice Lucas
From The APRE (commencing in Term 4)
Katie Horne, Acting Assistance Principal: Religious Education, Classroom and HPE Teacher
Qualifications: Bachelor of Learning Management (Early Childhood), Master of Religious Education
Interests: Spending time with my family and friends, looking after my menagerie of animals, photography and exploring our wonderful world.
What I enjoy about teaching: I love the positive relationships I build with staff, students and parents and being there to foster and assist student's growth, especially their faith journey.
Hello Sacred Heart Families,
My name is Mrs Katie Horne and I am looking forward to working with you all from Term 4. I wanted to send out a quick message to introduce myself prior to starting with you after the holidays.
My husband Dennis is a Firefighter, and we have two wonderful children. Jackson is 13 and Annabelle is 11. We live on a small farm near Cambooya and have a menagerie of animals that we care for. In the holidays we often visit family and travel to the beach in Northern NSW. I love taking photographs and exploring our amazing country.
Until I was 9, I wanted to be an archaeologist, but things changed quickly when I became a big sister. I loved teaching my brother new things and watching him learn and grow. From this experience, I decided to become a teacher and continue to see the students in my care grow daily.
I started teaching in 2004 in Cunnamulla. I have taught all year levels in primary school and was the APRE for 5 years before moving into Toowoomba. For the last 6 years I have taught Prep at St Saviours Primary School. I am looking forward to meeting you all and working together to support your child's learning journey to ensure they continue to grow and prosper.
I hope you make some wonderful memories with your children over the holidays.
Yours Faithfully,
Mrs Katie Horne
Prayer of the Week
Retrieved from: Prayer of Gratitude to God - Prayer & Possibilities (prayerandpossibilities.com)
From the Learning Support Teacher
Speaking in sentences – A Lifelong Skill
How often do you ask a question of your child and you get a single word response or perhaps just a yeh or neh? A single word or very short reply is generally enough to get their message across. However, encouraging our children to respond in more complete sentences has many benefits to learning.
It builds oral language skills – As young children use more words and phrases, they develop a larger vocabulary and become more skilled in speaking.
It helps English Language Learners gain more practice – This is important for both our very young children learning English as their first language and EALD children. It helps children learn word tenses ('I threw the ball' rather than 'I throwed the ball.'); correct pronoun usage ('he/him for male and she/her for female or 'He lost him's shoes'.) and many more.
It builds skills in listening – Children actually listen more and feel listened to when others expect and encourage them to speak more completely. Really listen to your child's response and build on this by showing interest and prompting more information with open ended questions eg That is interesting…Tell me more.
It enhances writing skills – When writing, children are encouraged to write how they would say it. In this day of texts and emojis we need to have students speaking in complete sentences so that when we tell them to write how they would say it – we are meaning – in a complete sentence. Children are more able to edit their own errors when they have good oral language skills – they can actually see the mistakes.
It helps children become comfortable with public speaking – Speaking in complete sentences builds confidence with speaking to others beyond their friends and family. Children feel more comfortable speaking in front of their class and even larger groups.
Confidence in speaking is a life-long skill. People can judge us by the way in which we speak. People who speak with confidence are more likely to be considered more reliable and capable in what they do. This is very important when moving onto high school and during job interviews. It is also a great skill to have when solving problems and conflict or even just getting across your point of view.
As teachers, good modelling and expecting children to respond in complete sentences, is the easiest adjustment and the most effective intervention we can make to help our students learn the English language.
Developing confidence in speaking is the greatest gift that we as parents can give our children and a great outcome is that hopefully our children as teenagers will actually speak to us rather than grunt or give single word responses.
Mrs Genny McNair
From The Middle Leader/Curriculum Co-ordinator
Another term has passed and Term 3 has been filled with dedication, enthusiasm, and a love for learning.
As we approach the final term of the year, it is important for our students to take a well-deserved break and recharge their batteries. Rest is an essential component of learning, and it allows our young minds to consolidate their knowledge and prepare for the challenges that lie ahead. We encourage them to create a balance between relaxation and engaging in enriching activities during the holidays.
Let us celebrate the incredible learning journey of our students this term while embracing the upcoming break as an opportunity for rejuvenation. We express our gratitude to our dedicated teachers, supportive parents and families, and most importantly, our hardworking students for their commitment to their education.
Wishing you all a restful and enjoyable school break!
Mrs Charlie Barrett

Classroom Awards
Class In Focus
PREP
The end of another term of learning and fun in Prep!!!
What have we been learning?
In English, we have explored the fairytales, 'The Three Little Pigs' and 'Goldilocks and the Three Bears'. We looked at the sequences of the stories and re-told the stories with role-play. We also read 'The Invisible Boy' and 'Jessica's Box'. We explored the characters in these stories and looked at the importance of always being kind to others. We have used texts to explore rhyme, alliteration and onomatopoeia. The children have loved engaging with the texts and creating their own representations of these. We have been extremely busy learning the skills of reading and writing sentences. We have now learnt all of the sounds of the alphabet. We celebrated this week with an Alphabet Party!!!!! The students decided on an activity for every letter of the alphabet, to create, learn and play for the day.
In Maths we have investigated number combinations that equal 10 and have been learning to do addition problems. We used animal stories to help us. We have discovered shapes in our environment and learnt to use positional language to give directions. We have explored sharing and fair and unfair shares. We learnt about mass and capacity. We learnt how to heft (use our hands to find the heavier of 2 objects) and use scales to compare between heavier and lighter objects. We also investigated which cup holds the same as Baby Bear's cup – so when Goldilocks comes to visit she can have her own cup.
In Religion, we have learnt about God's Golden Rule. We have been able to apply this to our interactions with our peers in the classroom and the playground, ensuring that we always treat others as we would want to be treated. We learnt the Creation Story, discovering that God created the whole world – including us. We also learnt that the Bible tells us stories about people from the past. We then explored one of these stories, the one of Sarah and Abraham. We discovered that God chose Sarah and Abraham and they listened to him, even though they wondered why he had chosen them. We looked at the journey Sarah and Abraham took. We then connected this to ourselves, we can trust in God and listen to his word.
In other learning, we have learnt about Aboriginal and Torres Strait Islander culture. We learnt about Elders and the stories they have to share, which was connected to this year's NAIDOC week theme. We learnt the meaning of the symbols on the Aboriginal and Torres Strait Islander flags. We learnt the song 'Taba Naba' and explored the language within the song. We then learnt the importance and meaning of an acknowledgment of country. We read the story 'Dear Zoo' and looked at how the animals in this story move. We then explored how other animals move. We examined animal features and connected this to how they move and learnt to sort animals by their features.
Happy Holidays.
Mrs Melissa Nelson and Ms Jesse Curtis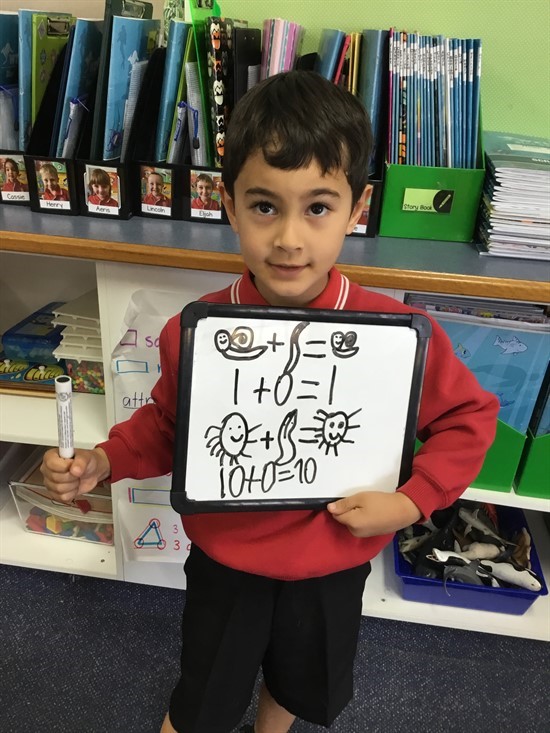 Prev
Showing images
1 - 8
of 26
Next
Memories from Year 5 & 6 Camp
YMCA Camp Warrawee Year 6 Students' Camp Memories:
Riley: "I was glad we went in the pool after the hot walk to Old Petrie Town on our second day!"
Alex DP: "I really enjoyed watching the movie "Spy Kids".
Kodah: "Raft building was great as we were able to build them from scratch."
Julianne: "The giant swing was a fun activity – I felt like I was flying!"
Kristina: "Rock climbing was scary and I only managed to get up 1 rock!"
Kathryn: "Pottery was a great activity as I liked learning the processes of making the parts."
Mia: "After raft building it was fun to swim in the creek."
Layla O: "I made it over halfway up the rock wall and I loved the challenge of this activity."
Clare: "Raft building with having to design it ourselves and then swimming in the river was great."
Atem: "Catapulting and raft building were my favourite activities – it was fun shooting the tennis balls and getting wet in the river."
Maddie: "Not knowing how deep the river was scary but having a splash fight was fun."
Meila: "Having a swim after Old Petrie Town when all Year 6 students were in a line to jump in."
Chloe: "At Old Petrie Town with clay making was interesting for me as we were able to create our own designs."
Ellie: "The challenge for me was the rock climbing because I had to find the right places to hold to progress up – but I enjoyed the activities."
Jye: "I managed to survive without my family!"
Ned: "My favourite part of the camp was us being able to jump in the pool together and take a photo of all Year 6 together."
Amber: "The most interesting thing for me was the river but I was worried that there was something in the water, however it was still fun!"
Layla W: "The pool time was fun because we were jumping in a whole group and it was just so cold but nice!"
Benedict: "My favourite thing was when we stayed up on the last night and a challenge for me was worrying about the giant swing – but I conquered it!"
Alex A: "Old Petrie Town was interesting for me when we learnt to throw boomerangs but I found the raft building challenging but really enjoyed."
Noah: "My favourite thing was the giant swing – even when we weren't on it, we were helping others!"
Taya: "The giant swing was my favourite, watching everyone drop was funny."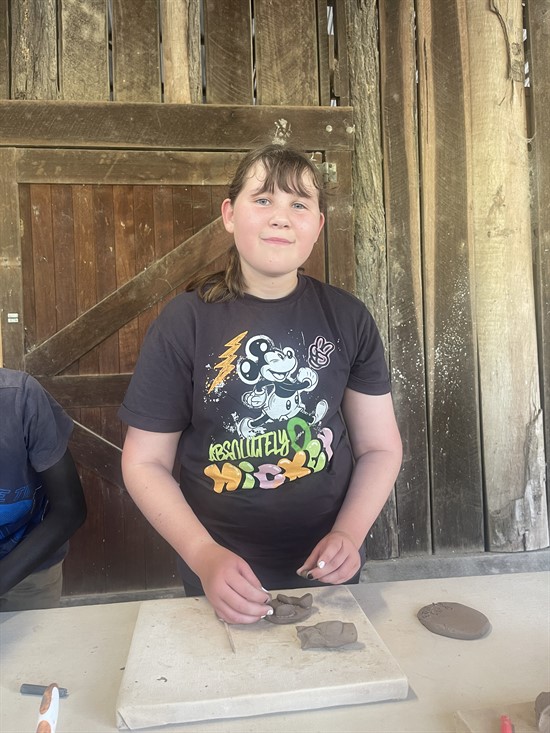 Prev
Showing images
1 - 8
of 19
Next
Sport News
Touch Gala Day
On Tuesday our Year 4s had a great day out for the Toowoomba Catholic Schools' Touch Football Gala Day. This day was a fun day to help our Year 4 students develop their skills of catching, throwing, running and working as a team! Both our girls' teams and boys' teams won two games and lost two games. You should have seen the smiles on the faces of our Year 4 students when I saw them walk back into school after the Gala Day!
Mrs Alice Lucas
Prev
Showing images
1 - 8
of 10
Next
The Uniform Shop
Uniform Shop hours:
Mondays (THIS INCLUDES PUPIL FREE DAYS) & Thursdays 8.00am - 10:30am
If Monday is a PUBLIC holiday, the Uniform Shop will open on the following Tuesday.
PLEASE NOTE: WE CAN NO LONGER ACCEPT DONATIONS OF PRE-LOVED ITEMS
Thank you for your understanding in this regard.

*We accept EFTPOS only - NO CASH OR LAYBY*

SCHOOL BAGS: School Bags are COMPULSORY to the WHOLE SCHOOL.
Do you have the correct bag? These are available from the Uniform Shop for $39.50

SCHOOL PULLOVERS - This is a compulsory uniform item for Years 1 to 6.
SPRAY JACKETS are compulsory for students in Years 1-6 only.
PREP STUDENTS DO NOT REQUIRE SPRAY JACKETS!
FREE BUTTONS available for boys' red shirt, girls' red and white blouse & Prep red polo.

Thank you for your continued support of the school's uniform shop.
Mrs Fay Rhodes
UNIFORM SHOP CONVENOR
* SPECIALS *
HATS: Sizes 53 & 59 available $10.00 Buy a spare!
EXTRA SPECIAL
Polo Sports Shirts : Size 4 $10.00 Sizes 12-16-18-22 $15.00
Sport Shorts: sizes 12-14-16-18-20 $15.00
LIMITED NUMBERS AVAILABLE
EMFIT Bootcamp
TERM 4 Tennis Coaching
Sacred Heart Parish